Why we are the Best for Hybrid App Development?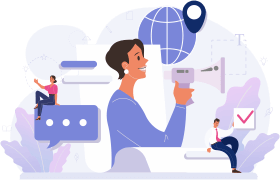 Learn about Hybrid App Builders
Hybrid App Builders is a prominent research company that identifies the top hybrid app builders worldwide. Our team conducts comprehensive assessments and analyses of the leading hybrid app development service providers globally. By evaluating several factors such as the quantity and quality of services delivered to their customers, who are also evaluated, we regularly update our list of the best hybrid app builders. Our goal is to assist individuals in selecting the most appropriate hybrid app consultant for their business by investing substantial effort into researching the best-suited firm.
What do we offer?
We meticulously review and evaluate all the hybrid app builders worldwide based on a comprehensive set of parameters. Our team studies the latest industry trends, collects feedback from clients, and primarily measures online reputation and support feedback. This enables us to curate an up-to-date list of the top hybrid app builders and rank them on our Leaderboard based on our research in the hybrid app market. Our platform caters to both service seekers looking for the best hybrid app consulting companies to meet their needs and hybrid app development companies and service providers who want to establish a reputable presence among a sea of competitors. We do not accept sponsorships or partnerships with any hybrid app companies, and our rankings are solely based on our unique algorithm, which we believe accurately evaluates companies' true value as service providers.
At HybridAppBuilders, we strongly believe in sharing knowledge and increasing awareness. To support this cause, we regularly feature the latest industry changes, news, and fresh content from the hybrid app world in the content section of our website. We also welcome and appreciate the valuable contributions, opinions, and insights of guest bloggers. Our mission is to save you time and make your life easier, so we welcome any suggestions and feedback to continuously improve our website.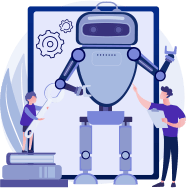 Why HybridAppBuilders? 
Hybrid App Builders is the ultimate destination for discovering the world's most effective, leading, and performance-driven hybrid app consulting companies. Using our rigorous research process, we curate a list of the latest top hybrid app builders in the world that could benefit companies, firms, businesses, or individuals searching for hybrid app service providers. By providing a comprehensive list of well-researched and reviewed firms in one place, we aim to reduce the research workload for service seekers. www.hybridappbuilders.com is just a click away from their browsers, making it an easy and accessible resource for finding the best hybrid app consulting companies.